Finnish speaking Reactivation Sales Agent
Enteractive is the industry leader in the Reactivation and Activation of players from iGaming Operators, powered by real one-to-one conversations
We usually respond within three days
Enteractive on alansa edelläkävijä, joka auttaa Igaming-operaattoreita uudelleenaktivoimaan olemassa olevia asiakkaita sekä parantamaan asiakassuhteiden kannattavuutta. Markkinoiden laajenemisen ja liiketoiminnan jatkuvan kasvun vuoksi etsimme sanavalmista suomalaista liittymään kasvavaan tiimiimme Maltalle. Sinun tehtäväsi on ottaa yhteyttä olemassa oleviin asiakkaisiin ja auttaa heitä palaamaan asiakkaidemme verkkosivustoille uudelleen.
Enteractiven toimisto sijaitsee keskellä Välimerta, Maltan saarella. Maltaa ei turhaan kutsuta Euroopan aurinkoisimmaksi paikaksi asua. Yli 300 aurinkoista päivää vuodessa takaavat mahtavan työ - vapaa-aika balanssin. Tutustu ihmisiin ympäri maailmaa, nauti Välimeren lämmöstä ja suunnittele viikonloppureissu Blue Laguunille, Gozolle tai vaikkapa Sisiliaan.
Työnkuvaus
Asiakassuhteiden luominen ja uudelleenaktivoiminen
Yhteydenotto olemassa oleviin asiakkaisiin puhumalla urheilusta, vedonlyönnistä ja kasinosta.
Pitkäkestoisten ja jatkuvien asiakassuhteiden rakentaminen asiakkaisiin
Toivomme sinulta:
Tietämystä ja kiinnostusta pelialaan sekä urheiluun;
Halua vaikuttaa omaan palkkaan;
Kiinnostusta asiakaskontaktointiin (puhelin, tekstiviesti ja sähköposti);
Suomea äidinkielenä;
Sujuvaa englantia.
Tarjoamme:
Todella kilpailukykyisen palkkauksen suorituksen mukaan (3000€/kk) keskipalkka;
Huikean työilmapiirin yhdessä Maltan parhaista työpaikoista;
Mahdollisuuden työskennellä pelialan parhaiden ja suurimpien yritysten parissa;
Työsuhde-edut (Esim. lennot, järjestetty majoitus ensimmäiset 2 viikkoa, ilmainen aamupala ja lounas joka päivä.);
Etenemismahdollisuuksia sekä hyvän koulutuksen tulevaan tehtävään.
Lisätietoja

---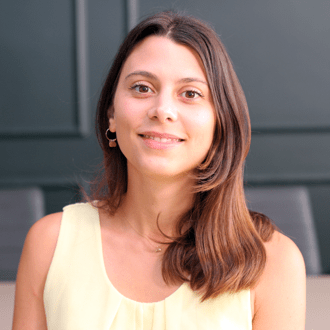 Perks & Benefits
Breakfast and Lunch

We provide amazing breakfast and lunch for all our employees! No matter if you have dietary requirements, intolerances, or just really don't like peas, we have mouth-watering options for everyone.

Company Doctor

The Company Doctor is available from Monday to Friday and can visit you at the office or your own home if you are not able to work that day.

Friday Social

Every Friday at 17:30 you have the chance to wind down in a relaxed environment, whilst celebrating our achievements after a week of hard work. Enjoy a game of ping pong, challenge your colleagues to a game of Fifa or mingle in our sports bar over a cold beer on draft or a glass of bubbly!

Company and Team Events

Each year Enteractive organizes a cool summer party with a surprise theme and location. Last year we spent the day in an awesome villa, complete with mixologist, DJ, pool games, BBQ, and, well, just lots of fun! What a great day! We even arranged childminders for all the busy parents so they could relax and socialise while the little ones were in safe hands. And for the festive season, don't miss out on our amazing black-tie Christmas party – we love getting dressed up for this annual bash, with brilliant company, a heavenly dinner and great tunes that will have you dancing the night away. Bond with your team outside the office. Each team here at Enteractive arrange several team events throughout the year - go-karting, ten-pin bowling, fancy dinners, sunny boat trips around the island, even football trips to Milan… You name it, we've probably done it!

Health and well being benefits

Exercise not only has a positive impact on your body, it also improves your attitude, your mind and your mood. We offer our employees discounted gym memberships, a weekly football session and we also participate in a variety outdoor sports events. The Grid, Padel ball, hiking, and there's so much more..

Training and Development

At Enteractive, we believe in continuous learning and the potential of our employees. That is why we encourage and support each employee to never stop learning, improving, and developing.
Workplace & Culture
Work hard - Play hard
Enteractive is a fast-growing company and an all-round awesome place to be. We offer a great work-life balance, a flat working environment, and no dress-code. We offer a lot of opportunity for growth in a 100% self-motivating work environment.

About Enteractive
Since the birth of the industry, operators have primarily focused on player acquisition without investing enough into the customer relationships they already have. As the iGaming market would become increasingly saturated and more competitive something had to change.
In 2008, Enteractive was founded with the mission to help iGaming operators build outstanding customer relationships. Investing into a customer relationship starts with communication. To talk to the individual that is the customer. Being personal. Having a real conversation.
It means understanding what their needs are, what they expect from the service they're paying for. Making sure they feel seen and valued. Ensuring they are safe and sound.
We decided to develop and perfect a platform and process for how to do this. At real scale. When our methodology is applied it builds long lasting customer relationships and strengthens brand loyalty. It re-engages players and makes them stick around. At the same time as it monitors for problem gambling thus ensuring Responsible Gaming on a 1-on-1 basis.
When you connect with us, you truly connect with your players. Your revenues and bottom line will improve. As will your Responsible Gaming conduct. Best of both worlds, through one single API.
Finnish speaking Reactivation Sales Agent
Enteractive is the industry leader in the Reactivation and Activation of players from iGaming Operators, powered by real one-to-one conversations
Loading application form
Already working at Enteractive?
Let's recruit together and find your next colleague.