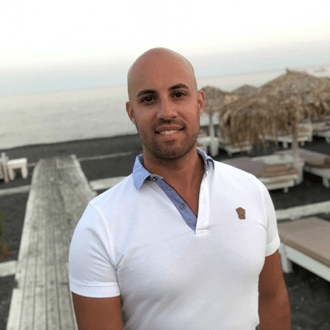 Andrew
Software Developer .Net – IT
Andrew is one of the "new" additions to the team, he was also the first developer whom we on- boarded remote due to the ongoing pandemic. However, although he only spent 7 months with Enteractive he is already a big part of the family and have settled in amazingly!
Being exposed to the world of IT at a very young age, combined with a natural curiosity about how things works, Andrew developed an interest in Software Development. So when he later discovered how powerful programming can be, he was certain that Software Development would be the perfect career path.
Since joining Enteractive, Andrew immediately jumped on the wagon to work on the latest projects. He has been involved in creating one of the latest features for the Reactivation cloud from the planning phase to the execution and testing and even discovered new technology in the process!
Outside of work, Andrew loves a thrill, and what will give you more of an adrenaline rush than jumping off a plane!? Whilst being quite difficult to practice in Malta (not allowed!) Andrew is a licensed skydiver. Travelling is also a passion of his, hence a combo of both is the absolute perfect set-up!